Angelic Hearts Home Care is always looking for skilled RN and Caregivers that are passionate about working with seniors.  We offer flexible scheduling, paid training and bonus.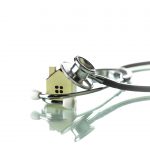 Our agency will be growing in the coming years and if you want to make a true difference we want you to apply. Our management team will be your advocate and allow the learning opportunities to help you grow in your career. We will help you achieve your career goals. If you have a passion for serving others and making a significant difference in a person's life, we definitely want you on our team! If you are interested in working at a homecare agency where you can be proud of what you're doing, please send us your resume, We would love to hear from you!
Personal Care Worker
Job Summary
An individual who, under professional supervision, provides assistance with nutritional and environmental support, personal hygiene, feeding dressing, childcare activities, and running errands.
Qualifications
A High school diploma or equivalent
Completion of an 8 hr initial Agency training for personal care services
A minimum of one (1) year experience as a professional
Must have a criminal background check
Current CPR and First Aid Certification
Responsibilities
Perform tasks assigned by the Supervisor
Report in writing, on agency forms, to the Supervisor on each client assignment
Promptly reporting any significant changes observed or reported in the client's condition to the supervisor
Confer as required with the Supervisor regarding client's progress
Provide Personal Care services which may include assistance with bathing, getting in and out of bed, teeth, mouth, denture and hair care, assistance with mobility and ambulation, changing of bed and laundering the bed linens and personal clothing, skin care, care of glasses and hearing aids, assistance with dressing and undressing, toileting, including use and care of bedpan, urinal, commode, toilet, light cleaning in essential areas of the home during personal care activities, meal prep, food purchasing, meal serving, simple transfers, including bed to chair or wheelchair and reverse, other delegated tasks according to the client's service plan.
Follow universal precautions/proper infection control when providing client service
Maintain client confidentiality per HIPAA and Agency policy guidelines
Perform ONLY tasks specified for each individual client on the service plan
Follow emergency procedures in the event of any medical or non-medical situations
Follow client rights at all times
Record each activity performed on each case on a daily basis
Report any incidents or client changes immediately to the Supervisor
Submit Daily Activity Sheets and record accurately on a timely basis (weekly)
Follow instructions, is punctual and is at work as scheduled
Follow all agency policy and procedures
Attend 8 hours in-service training annually per agency policy
Maintain effective communication with client, family, supervisor and other team members. Follows instructions, is punctual and attendance is acceptable
Other duties as assigned